These are works with other authors, ones we collaborate with on other projects and/or ones who have hired us to take their books to various shows until they're able to travel to different events.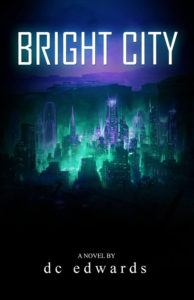 In dc edwards' debut novel, Abigail Drexler is set to inherit the Drexton Kingdom. But when she's expelled for treason and watches helplessly as her best friend is murdered, she finds herself abandoned to The Outlands. Captured by an Outlander clan leader, Abigail's journey through the post-apocalyptic landscape of a world ravaged by plagues and devastating climate changes, she becomes determined to find her way back home and avenge the murder of her best friend.
Kidnapped by a fiery redhead, her life shifts to the Bright City. The beautiful information-driven society thrives on intrigue and manipulation. Thrust into this treacherous new world, Abigail is wrapped in a conspiracy that pushes her to the edge of sanity and deeper into the corruption of the Bright City.
In this new world of information as power; information as currency, will Abigail find the clues to her exile and the keys to her freedom?
Purchase Links for Bright City: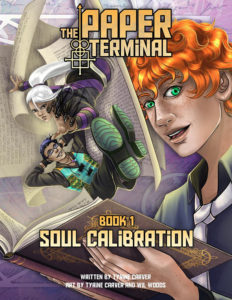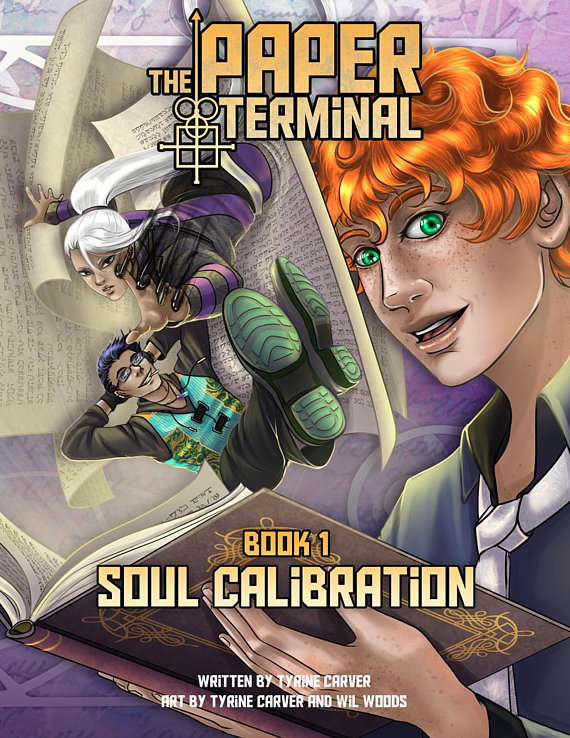 In Tyrine Carver's debut novel, Riley is rescued, then dragged, into a magical world full of Sirens, Dragons and a mysterious entity who is trying to kill her. Or maybe they're trying to kill her dead brother. Yeah, you read that right. This is an illustrated novel that blends gorgeous art with a story full of magic, wonder, danger, and… Nathan. Just… you'll see when you read it.
Purchase Links for The Paper Terminal: