Now that I've begun to review more movies for Twin Cities Geek, it deserves its very own section! You can check out my reviews below, and be sure to keep an eye out for more! Generally, the reviews will be posted before the movie is released, and the reviews will be spoiler-free (if they aren't, there will be a note about it)
---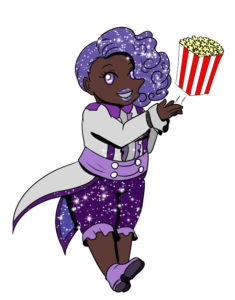 Now Available
2019
2018
Crazy Rich Asians is the Rom-Com We've Been Waiting For: Crazy Rich Asians isn't just a love story. It's a story brimming with culture, family, facing discrimination, and the importance of knowing your worth when others are out here trying to diminish your shine. 
Incredibles 2 is Exactly How You Do a Sequel: I'm really trying to resist the obvious incredible comment, but it's true—it's incredible.
Hotel Artemis Brings the Style and Action: Have you ever heard the plot to a movie and said "Sign me the eff up"? That's what this movie was for me.
Oceans 8 is a Waste of a Heist Movie: I wanna see an ensemble cast of women come together and pull off a crazy, off-the-wall stunt with the power of cleverness and quick thinking. That's exactly what you get with Oceans 8. An impossible heist. A group of cool, glamorous women. And . . . there's not much substance beyond that.
Here Is Your Spoiler-Free Avengers Infinity War Review:  Let me put your minds at ease. The movie is great—like, "spring for a movie theater that lets you drink alcohol in a reclining seat" great.
Rampage is Exactly What You're Expecting: Listen, this movie is stupid, but it's a fun kind of stupid—the kind of stupid you find yourself smiling about when you leave the theater. It reminds me of the fun I had with the original Mortal Kombat movie: a guilty pleasure I watched so many times that I can still quote it today.
Where Does Tomb Raider Fall on the Video Game Movie Scale: I have a feeling that if you've been watching video game movies since the '90s—or even if you've just been watching the latest batch (Assassin's Creed and Resident Evil: The Final Chapter)—you probably already knew that this wasn't going to be extraordinary.
A Wrinkle in Time Celebrates Black Girl Magic: When you're an awkward, nerdy black girl with a Super Nintendo and a stack of Sonic the Hedgehogcomics (don't judge me), this is the kind of movie you want to see. I can only imagine my reaction to this had it come out when I was Meg's age, but I can tell you this: my almost 35-year-old self shed plenty of tears in the IMAX theater.
Black Panther is a Different Kind of Civil War: Black Panther delivers a culturally relevant conflict through slick fight scenes, stunning performances, and awe-inspiring storytelling. It's something that all audiences can comprehend, and it's something that I hope we all continue to discuss from here on out.
2017